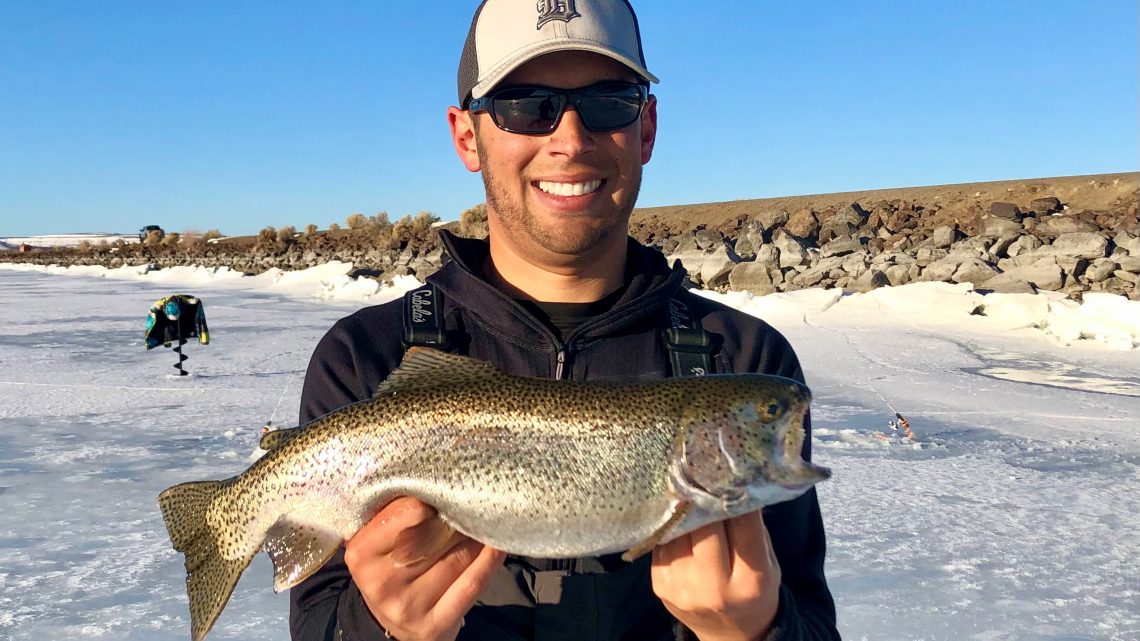 February is often the best month for ice fishing in Idaho. Pretty much all our regional hardwater fisheries now have safe ice (at least four inches), giving anglers an opportunity to explore on foot and, in some cases, via snowmobile or ATV. Here is a quick rundown on the latest conditions:
Lake Cascade. The ice is good at Cascade, measuring anywhere from 9 to 13 inches as of this writing. It is solid enough to support snowmobiles and ATVs in most places. Fishing at Cascade is usually hit-or-miss as anglers pursue the elusive schools of jumbo perch, but February often brings the best perch fishing of the season. Don't forget about the Cascade Cup derby, happening Feb. 19-20.
Horsethief Reservoir. Horsethief has about a foot of ice across the lake. The amount of snow on top is manageable, too. Horsethief is smaller and more accessible than Lake Cascade, and it is known for good catch rates on stocked rainbow trout. It has been fishing slower than usual in recent weeks, possibly because of a reported blood worm hatch that has the fish feeling fat and happy.
Warm Lake. The ice is solid at Warm Lake, and fishing has been steady. The bite tends to be best in the early morning for rainbow trout, brook trout and small Kokanee salmon. Be prepared for lots of snow. North Shore Lodge is a good place to stay if you want to make it a weekend.
Payette Lake. The lake has at least six inches of good ice out at least 100 yards from shore. It's not safe for snowmobiles. Mackinaw trout are the prime target at Payette. It's not a high-volume fishery, but the opportunity is there to catch giant lake trout that can weigh more than 20 pounds.
Magic Reservoir. It has been frigid in the upper Magic Valley, and the ice is well over a foot thick at Magic Reservoir. Fishing has been pretty slow this season, especially for perch, but there's always a chance for some nice trout. The Dam Fools Derby will be held February 19.
Other fisheries: Dog Creek Reservoir near Gooding is a multispecies opportunity (trout, bass, panfish) within two hours of Boise…Salmon Falls Creek Reservoir and Cedar Creek Reservoir south of Twin Falls are quality trout fisheries, with Salmon Falls also holding walleye and perch…There are some very nice rainbow trout, along with an elusive school of perch, at Mountain View Lake on the Duck Valley Reservation (tribal permit required)…Mormon Reservoir near Fairfield dried up this summer.
Tight lines!