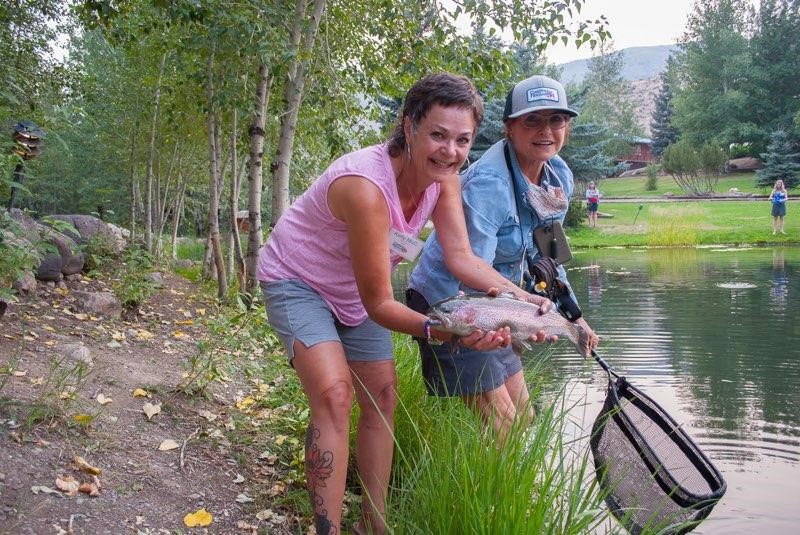 Are you or someone you know currently undergoing breast cancer treatment or are a breast cancer survivor? If so, Casting for Recovery invites you to apply for their 15th annual southwest Idaho retreat—an awesome opportunity to find healing through fishing and Idaho's great outdoors.
Casting for Recovery is a national support and educational program for breast cancer survivors. The organization provides free, three-day fly-fishing retreats for women impacted by breast cancer. Participants will learn how to fly-fish and experience the physical and emotional wellness it can provide. The retreat also provides a forum to broaden the understanding of breast cancer treatment and enable sharing among participants. An all-female staff of medical and fly-fishing professionals will guide participants through the weekend, set for June 3-5 at Living Waters Ranch in Challis, Idaho.
To apply for a spot in the upcoming Casting for Recovery Retreat, visit www.castingforrecovery.org and apply for southwestern Idaho, or call (888) 553-3500. The application deadline is March 25. Applicants are randomly chosen to attend and will be notified by the Casting for Recovery national office. Tight lines!