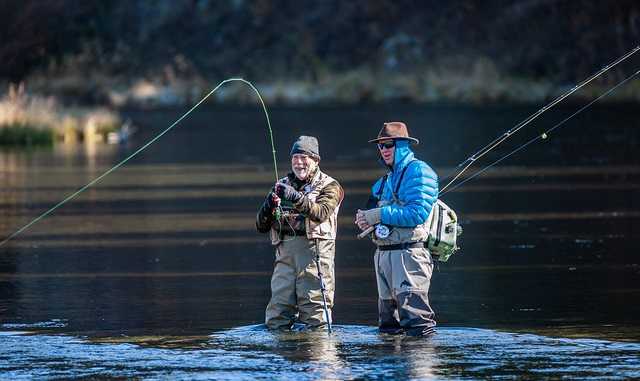 Every year, thousands of Idaho men are diagnosed with cancer. And local nonprofit organization Idaho2Fly is determined to help these men overcome their disease through fishing, education and fellowship.
Idaho2Fly hosts various annual programs and retreats using fly-fishing to bring men with cancer and those who are in remission together, where they can be supported and improve their outlook on life. Idaho2Fly is currently accepting applications for its annual summer and fall fly-fishing retreats, set for July, August and October 2022. These three-day, all-expenses-paid trips help cancer patients escape their routine and experience the healing powers of fishing while discovering they are not alone in their journey.
To apply to participate in an Idaho2Fly retreat, visit www.idaho2fly.org, or call (208) 462-0402.
Idaho2Fly will also hold its annual derby fundraiser on June 4. The derby is held on a private lake near Eagle Island, and having participated myself a few years ago, I can tell you—it's hard to beat the fishing for monster rainbow trout and big largemouth bass. All proceeds go to support Idaho2Fly's retreats and programs, and the derby is limited to 50 participants. Registration is available online. Tight lines!