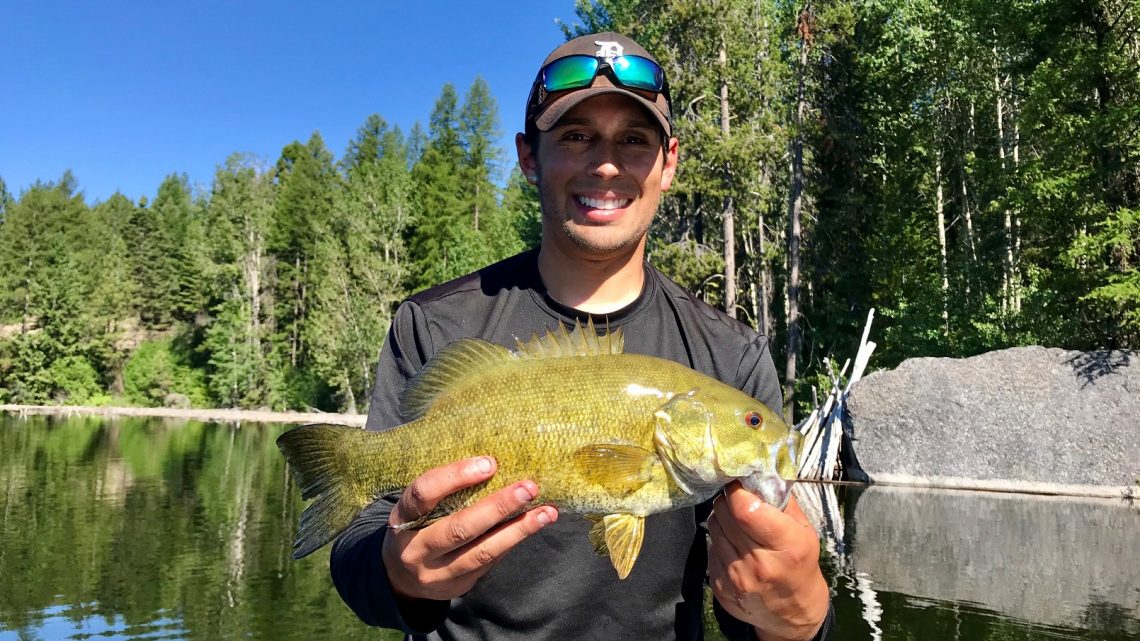 Summer fishing is in full swing across Idaho. Opportunities abound for species like bass, bluegill and catfish, while conditions are improving for chasing trout in rivers, streams and high mountain lakes. Here are some updates from around the state, including some exciting stocking reports from the McCall area:
PAYETTE/ LITTLE PAYETTE LAKES
For the first time since 2014, Idaho Fish & Game has stocked Kokanee salmon in McCall's Payette Lake. The recent load of 400,000 fingerling Kokanee is the latest step in an effort to balance the fishery's populations of Kokanee and Mackinaw trout — two species with divergent, loyal followings in the fishing community.
"Payette Lake management is a tricky balancing act, because Kokanee are the primary forage fish for lake trout," said Jordan Messner, Southwest Regional Fisheries Manager for Fish and Game in McCall.
The annual number of spawning Kokanee declined from more than 40,000 in the mid-1990s to less than 1,000 a few years ago— likely due to predation by Mackinaws. As the Kokanee population crashed, lake trout quality has suffered as the fish don't have enough to eat. I saw that firsthand this winter, as we caught 20-inch Mackinaws that didn't even weigh two pounds.
Over the past two years, Fish & Game removed about 1,400 lake trout from Payette in a twofold effort to improve fish quality and boost Kokanee populations. It appears to be working, as the most recent Kokanee run saw 3,000 spawners. With any luck, resuming Kokanee stocking will help push those numbers even higher.
While many Mackinaw anglers are unhappy Fish & Game is removing lake trout, Messner says Fish & Game is focused on removing smaller lake trout, and fish quality is starting to improve as a result.
Just down the road, Little Payette Lake recently received 600 adult smallmouth bass, which were transplanted from Oxbow Reservoir to maintain a trophy-level fishery. Late summer is a great time to catch bass at Little Payette—I caught 10 fish over two pounds during a recent camping trip there—as the fish turn on a little later because of the higher elevation and colder water temps. As a bonus, you might even catch a tiger muskie!
BASS
I've been beating this drum for a few weeks, but there is no end in sight to quality bass fishing in 2020. Fish in our region have finished spawning, which means they are on the prowl for small fish, crayfish, frogs, bugs and anything else they can fit in those bucket-sized mouths. Soft plastics—namely a Texas-rigged worm or crayfish—have been the most productive lures on my recent trips, although I've also caught fish on swimbaits, spinnerbaits and topwater lures. Popular fisheries like Lake Lowell and C.J. Strike continue to produce, but don't overlook smaller lakes and ponds for quality bass fishing (and smaller crowds).
CATFISH
As I recently wrote, catfish are one of the biggest, toughest and most underrated species in Idaho waters—and summer is a great time to catch them. On my last trip to the Snake River, I tossed out some fresh cut bait (the best catfish catcher, in my opinion) and caught three big channel cats in short order, including a 30-inch monster. I have also caught cats on jigs, soft plastics and crankbaits while targeting bass or panfish. Here's a pro tip for the summer months: when the Mormon crickets move in, gather a bucketful and hook one up under a bobber. You'll likely catch a variety of species, but catfish especially love these big critters. When that bobber goes under, hang on tight!