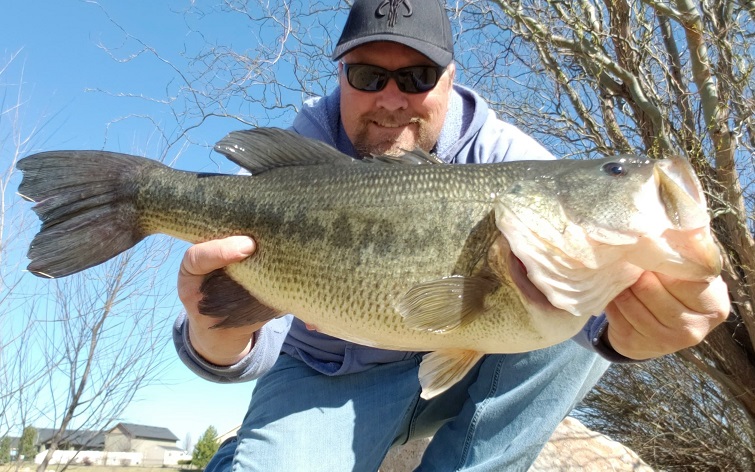 How's everyone holding up out there? I hope you're settling into a groove working from home and finding creative ways to stay in touch with family and friends. These are strange times, but they won't last forever! They key is to stay safe—and sane—until the pandemic passes.
I've gotten tons of questions about fishing during the pandemic, and the state has been clear in its response. Fishing season remains open across Idaho, and Fish & Game recently provided a list of guidelines to help keep folks safe. As an outdoor activity that naturally requires plenty of space, fishing is one of the few hobbies that hasn't been completely shut down. In fact, "Social Fishtancing" is arguably more popular than ever (which creates additional challenges, but we'll get to that shortly).
How do you practice safe "Social Fishtancing?" Here are some pointers.
Stay Close to Home
The Stay at Home Order and subsequent guidance from Fish & Game allow for outdoor exercise and activity "close to home." So, what does that mean? Use your best judgement, but local ponds, the Boise River and nearby lakes reservoirs are the best choices. I recommend heading somewhere you can reach and return from on a single tank of gas so you don't have to stop in other towns. Make sure to pack enough food, tackle and supplies as well.
Go Solo
The truest way to "Social Fishtance" is to go it alone. I've always enjoyed the quiet solitude of fishing solo—there's something peaceful about being alone with your thoughts, the river and a few finned friends. If you hook a big one, be prepared to net it one-handed and snap a quality selfie. You're not totally confined to solitude, either. Family members make great fishing buddies—I took my daughter Quinn out last week and it was the perfect activity for a cooped-up two-year-old. You can also meet a friend at the fishing hole—just be safe and pack some hand sanitizer.
Avoid the Crowds
This one can be tough, as folks are stacking up at popular access points. I've heard reports of hundreds of boats on C.J. Strike Reservoir, overcrowded banks at Lucky Peak and Arrowrock, and long waits to launch a boat at the handful of ramps that remain open. Just remember—if you have to wade through a pile of people, you aren't Social Fishtancing right! Try some lesser-known spots (which I realize can be tough while staying close to home), fish during off-peak hours and, if you do encounter other anglers and boaters, be sure to respect their space.
Plan Ahead
Like most things, fishing is trickier than usual right now. Many parks and boat ramps are closed—do some research online to call ahead so you don't waste a trip. It's also good to have a backup plan in case your spot is inaccessible or already occupied. If fishing is a no-go, maybe you can enjoy a nature walk instead.
Keep hanging in there, fisherpeople. Stay healthy, stay safe, and tight lines!