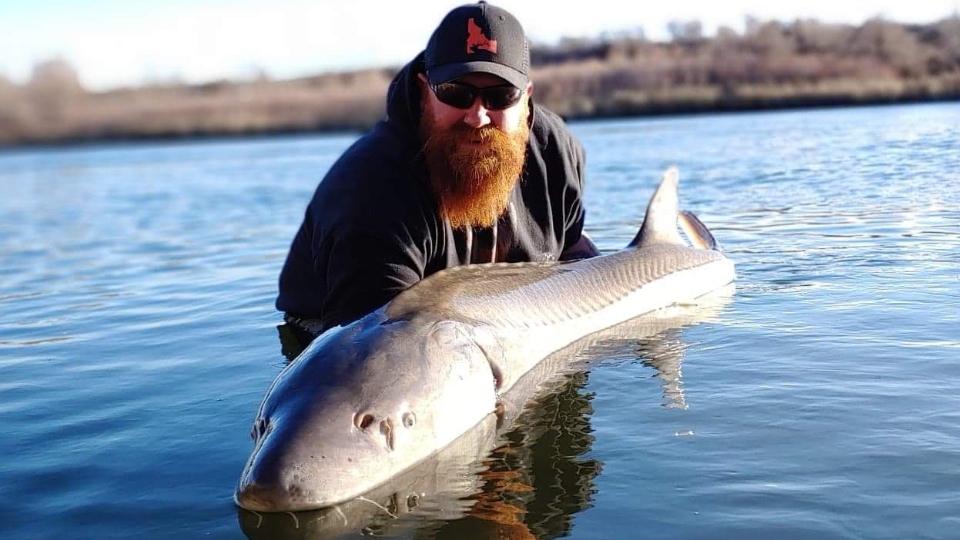 Early fall provides some of the best, most diverse fishing of the year in Idaho. Whether you like to chase bass and trout, rustle up some crappie for the frying pan or wrestle a giant sturgeon, the Gem State has you covered. Here are some ideas for your next fishing trip:
STURGEON
There's no bigger fish in Idaho than the prehistoric white sturgeon. These Snake River monsters can reach lengths of up to 10 feet, putting even the most experienced anglers to the ultimate test. Early fall is a good time to try for sturgeon, as the fish are actively feeding in the deep holes they call home. Pickled herring, squid, pikeminnow and other cut bait fished on a large circle hook is the top method for targeting sturgeon—follow Fish & Game's guide for low-impact fishing to help preserve these protected giants. If you lack the heavy gear needed to wrestle a sturgeon, you can hire a guide. Remote stretches of the Snake River in Hells Canyon are known as some of the best sturgeon waters in the country.
TROUT
No matter how you like to catch trout, opportunities abound in the fall. Fly and spin anglers are catching nice rainbows and browns on the Boise, Owyhee and Wood river systems. Spinners, spoons, Rapalas, streamers, small nymphs and hopper patterns are solid choices. If you're stream fishing and happen to come across red, spawning Kokanee, keep an eye for big trout following the salmon upstream to feed on their eggs. Boat anglers are also having success catching trout, most often trolling with spinners, Rapalas or pop gear tipped with corn in large reservoirs including Cascade, C.J. Strike and Arrowrock.
BASS
Fall is a great time to catch bass, particularly smallmouth on the Snake and Payette rivers. As water temperatures start to cool, warmwater fish like bass put on the feedbag as they prep for the lean winter months ahead. It's not uncommon to catch large numbers of food-crazed smallies in these conditions—use crayfish patterned jigs, soft plastics and crankbaits around rocky structure and you should be in good shape. My last trip to the Snake River produced my biggest bass of the year! Largemouth bass also remain on the chew. Fish with plastics, swimbaits and topwater lures around remaining weedy cover, or target them offshore with crankbaits, drop shots and Carolina rigs.
CRAPPIE
Crappie can be a year-round species if you know where to look for them, and late summer has been productive for anglers at C.J. Strike and other parts of the Snake River system. Crappie travel in large groups, so locating a school usually means catching enough for a fish fry. Jigs are the most common lures, but don't overlook small crankbaits and spinnerbaits, particularly if the fish are hanging out closer to the surface. For more tips on catching crappie, check out my next fishing class, Panfish School, on Sept. 29 at the Hilton Garden Inn Boise Spectrum. Get all the details and sign up at tightlines208.com.
Tight lines!