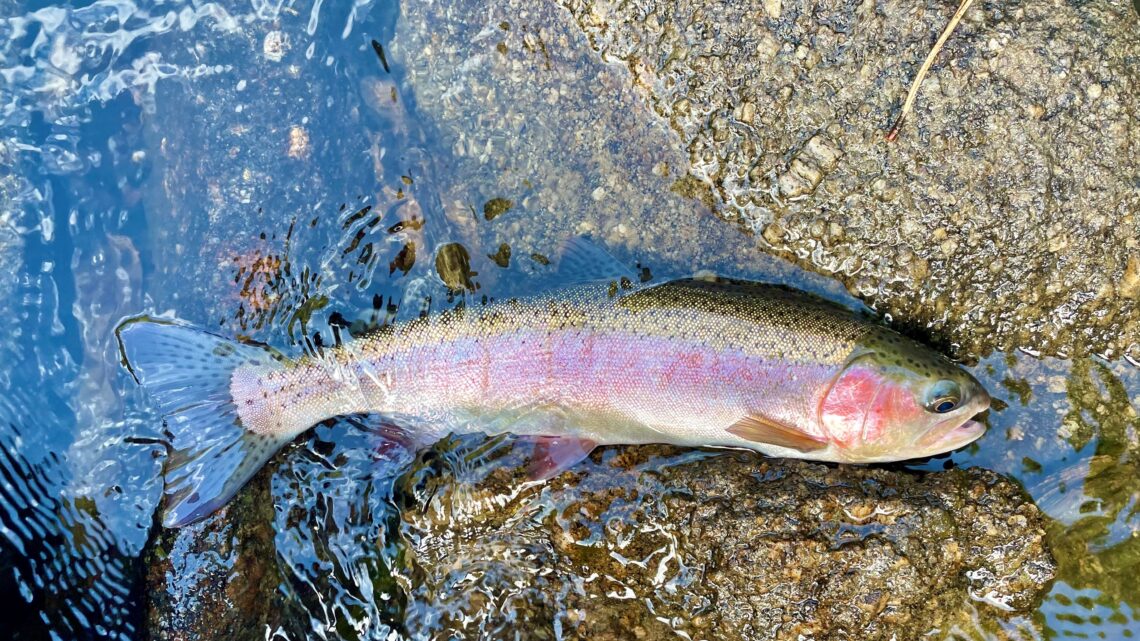 Fishing options are in a state of transition across southern Idaho as cooler temperatures and shorter days are giving us our first taste of winter. While it's not yet cold enough for ice fishing, there are plenty of viable open water options for the anglers who aren't ready to put their tackle away yet. As you plan your late fall trips, here are a few ideas to get you started:
Boise River (Trout)
Fall is a great time to fish the Boise River in town. Flows are angler-friendly and easy to navigate, especially with waders, and the fish are usually willing to cooperate. Rapalas, spinners, worms, shrimp, nymphs and streamer patterns are good tackle options. Keep in mind that the biggest rainbows and browns prefer a diet of smaller fish and crayfish. As always, I recommend releasing wild trout in the Boise River—especially the browns, which are spawning this time of year.
Payette River (Trout)
Fall is also my favorite time of year to fish the Payette River, at least until the snow flies. Rainbow trout are plentiful in several stretches and forks of the river, and many holes that aren't accessible during high-water conditions earlier in the year are in perfect shape now. I catch most of my fish in the Payette on crankbaits and bait, including worms and shrimp.
C.J. Strike Reservoir (Mixed Bag)
C.J. has truly been a mixed bag this fall, both in terms of species and results. Panfish reports have been spotty—some anglers find the crappie and perch, some don't, and some find schools that aren't willing the bite. The crappie, in particular, are trending much smaller than the past few years. Vertical fishing with drop shots and panfish jigs is the most effective way to target panfish, and you can also troll with crankbaits in 20 to 40 feet of water. Trout fishing has also been hit-or-miss. Trolling spoons and pop gear near the dam or bank fishing with bait are the go-to methods. Bass fishing has been the most consistent. Despite cooling temps, the smallmouths remain fired up. On a recent trip, my buddy Caleb and I boated 50 bass on dropshot rigs. Pretty good fishing, especially for November!
Local Ponds (Mixed Bag)
If you can only stand fishing in the cold in short doses, local ponds are a good bet this time of year. Bass and bluegill action is slowing down, but Fish and Game stocks thousands of catchable sized trout in ponds throughout the fall, and they are usually willing to hit spinners, worms and Power Bait. Check the latest stocking reports to see where fresh loads of fish have arrived!
Henrys Lake (Ice Fishing)
As of this writing, Henrys Lake is still open water. It looks like a relatively late freeze this year, likely near the end of November. Open water fishing, if you're in the area and unafraid of the cold, has been pretty good with spinners, Rapalas, beads, streamer patterns, worms, shrimp and salmon eggs. But the first few weeks of ice are always a special time on Henrys, and they will likely have come and gone by the time I post my December report. If you're a hardwater junkie (like me), keep your gear at the ready and watch those eastern Idaho temperatures! Tight lines!