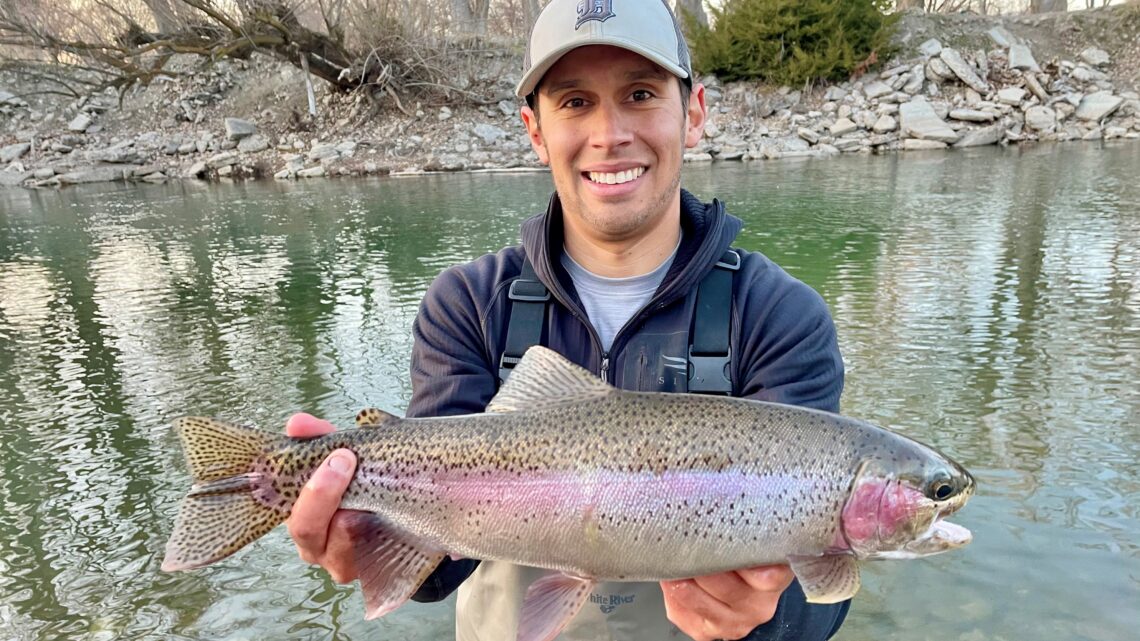 As anglers, we can help sustain quality fishing opportunities by taking good care of the fish we catch and the waterways they call home. And recently, one local fly fishing club went above and beyond to improve trout habitat on the Boise River.
For the second time in three years, the Boise Valley Fly Fishers (BVFF) completed a gravel augmentation project to help improve spawning habitat for wild rainbow and brown trout in the Boise River. According to the latest Idaho Fish and Game (IDFG) surveys, the gravel work from the club's first project helped turn the side channel where it took place into one of the river's most productive spawning channels. But gravel in river systems eventually finds its way downstream, so BVFF recently added a second batch of gravel to the same area.
BVFF volunteers raked the fresh gravel—which was donated by Sunroc and delivered by Boise Flood District 10—into place in late February. While the Boise River receives regular stockings of hatchery rainbow trout from IDFG, it is the wild populations of large rainbow and brown trout that provide the best fishing opportunities. Helping these fish successfully propagate future generations will go a long way toward preserving the Boise River as a unique urban trout fishery for local anglers to enjoy. A big kudos to the anglers of BVFF and everyone who helped make it happen. Tight lines!