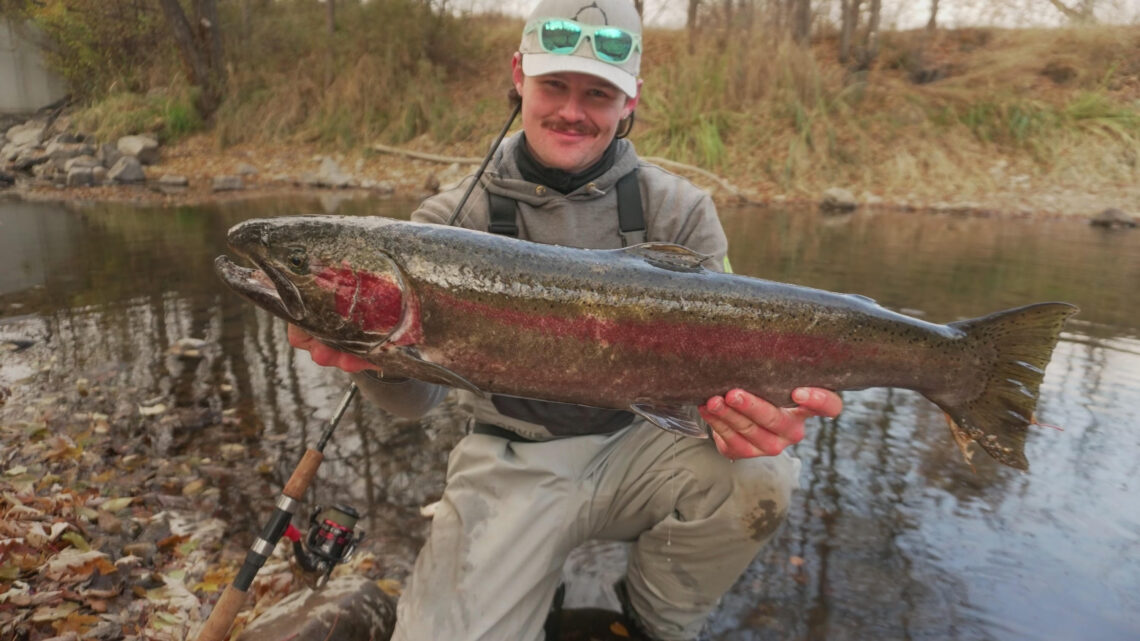 The local fishing community got an early holiday gift last week when Idaho Fish and Game released 150 steelhead in the Boise River between Barber Park and the Glenwood Bridge. This annual tradition gives anglers a chance to catch a big, anadromous rainbow trout without making an out-of-town road trip.
Steelhead in the Boise River can be caught on a variety of lures and baits, including spinners, jigs, streamers, crankbaits, worms, fish eggs and shrimp. If you venture out, expect to have company—dozens often gather at the stocking points on the days fish arrive. Please be courteous to your fellow anglers out there!
Special rules apply for steelhead fishing in the Boise River, and they differ from general steelhead regulations. Anglers may keep two steelhead per day (they are all hatchery fish with a clipped adipose fin), and barbless hooks are not required, but a steelhead permit is. Anglers targeting and/or harvesting steelhead must have a permit. If you don't have a permit and happen to catch one, the fish must be released. Visit the IDFG website for more info on steelhead fishing.
Pictured, local angler Casey Smith shows off a Boise River steelhead he caught November 18. IDFG does multiple November stockings some years, so keep an eye out for additional loads of fish! Tight lines!