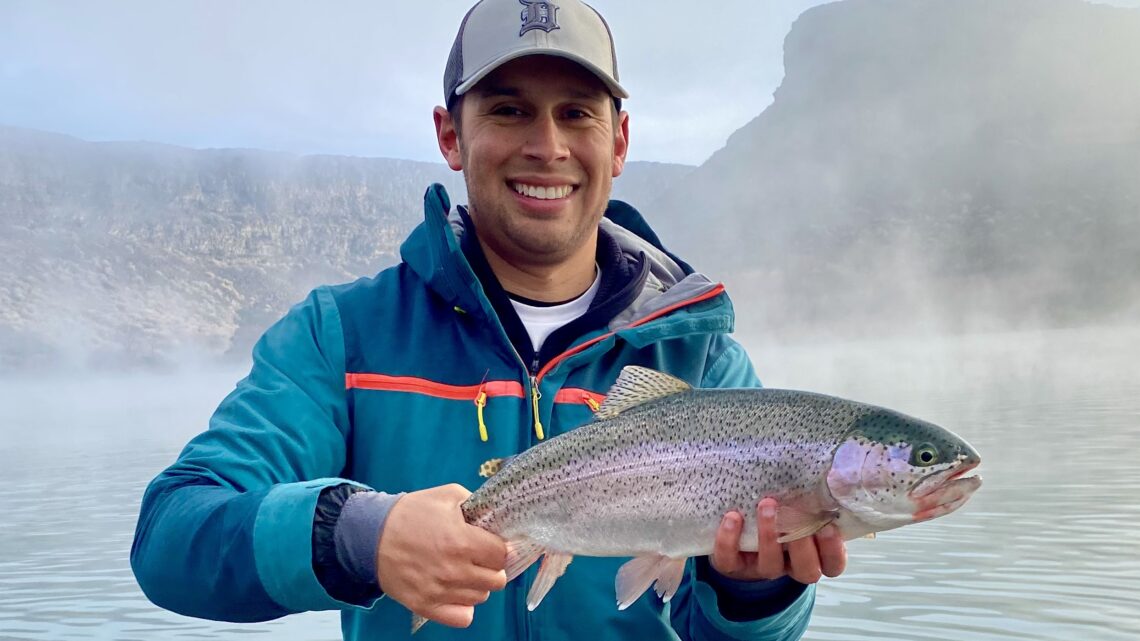 March is a major transition month for fishing across southern Idaho. There is still ice fishing to be had in the Cascade/McCall area, but the rest of our fisheries are moving toward spring patterns, which means good action for trout and the opening of the prime window for bass, panfish and other warmwater species. As you plan your last-ditch ice trip or maiden voyage on open water, here are some ideas to get you started:
Hagerman Valley (Trout)
Spring is my favorite time to explore the Hagerman area southeast of Boise. It's a bit of a drive, so plan ahead and make a weekend out of it! My two favorite places to fish in Hagerman are the Snake River, which is loaded with big rainbow trout. Spinners, Rapalas, jigs and bait are some go-to lures for fooling a big rainbow. The river also has sturgeon, bass, carp, pikeminnow and surprise species like tilapia. Use caution when boating, especially when the water is super low (which it is) or rising with muddy runoff (which will happen soon). Another spot worth exploring is the state hatchery area, which opens to anglers on March 1. It is heavily stocked with rainbow trout, including big brood stock adults and some Palomino "banana" trout. Bass, bluegill and sturgeon are also present in the vast labyrinth of ponds and connecting creeks that run through the hatchery area. Note: the bass ponds don't open until July 1.
C.J. Strike Reservoir (Mixed Bag)
Always a reliable option for some kind of bite, C.J. has been good for trout anglers trolling with spinners, spoons and pop gear near the dam. Idaho Power recently stocked another 50,000 catchable-sized trout in the reservoir, too. Crappie fishing has been slower than usual the last couple months, but the schools are still in there, and there are nice fish up to 14 inches if you can find a hungry school. Perch have been the better bite as far as panfish go, with anglers catching fish on small jigs tipped with worm or cut bait. Bass fishing is also starting to pick up, and the weekend tournament circuit will be in full swing shortly.
Boise River (Trout)
Fishing remains good for rainbow and brown trout on the Boise River. Get em while you can! Soon, the runoff will raise and muddy the water, and fishing will be a lot less favorable until things slow down and clear up later this summer. Rapalas, spinners, spoons, streamer and nymph patterns and bait are all good options for tempting an in-town trout on the Boise River.
Ice Fishing
Hardwater season is winding to a close, but anglers are still catching perch on Lake Cascade and big lake trout on Payette Lake. It's a trophy hunt at both places, so don't expect killer catch rates. But there are still jumbo perch to be found (use small perch imitations tipped with worms or cut bait), and Payette Mackinaws are often in the 30+ inch class when you do get one to bite (white tube jigs, flashy spoons and fresh cut bait are the go-to setups). Be careful on the late-season ice. The edges are the first thing to start melting, and it won't be long before ice-off begins in earnest.
Tight lines!