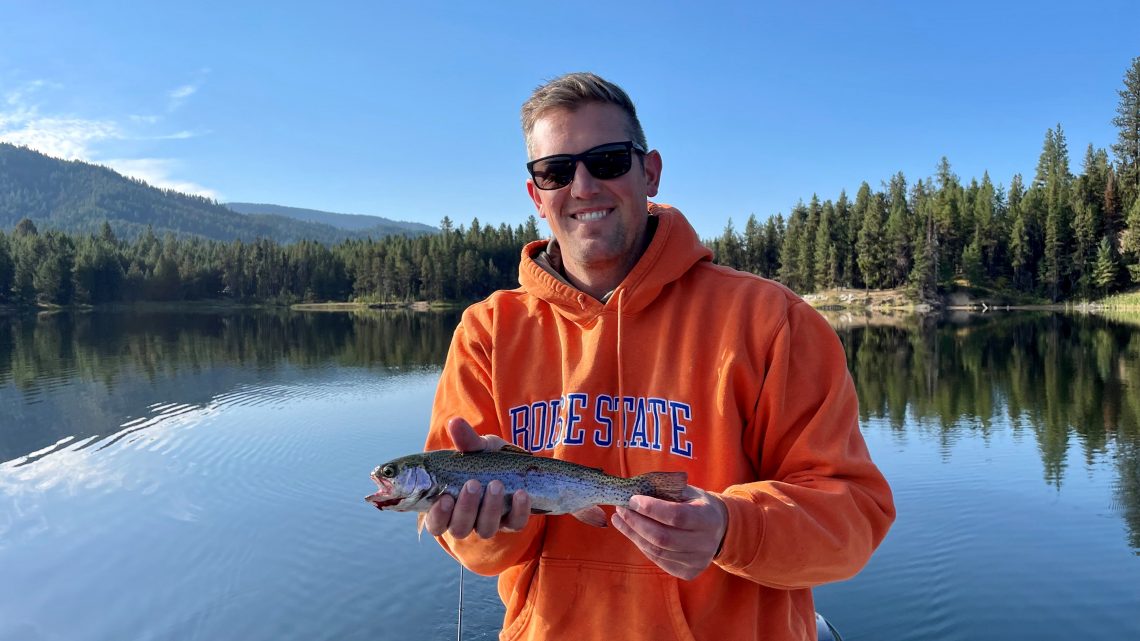 September is an awesome month for Idaho anglers. Just about every kind of fishing is available this time of year, and with cool mornings and daytime temps in the 70s, it's a beautiful time to be outdoors. As you plan your fishing trips, here are some tips and destinations to keep in mind:
Trout
If trout fishing is your game, September just might be the best month of the year. As water temperatures cool, reservoir fishing heats up. Stocked rainbows are biting on bait rigs (from shore) or trolling setups (from a boat) at places like C.J. Strike, Horsethief, Cascade and Lucky Peak, and more fish will be planted in the weeks ahead. River fishing is good, too. Rainbows are biting on flies, bait, spinners and Rapalas in the Boise and Payette Rivers, while browns are fattening up for their autumn spawn in the Boise and Owyhee Rivers. Minnow patterns like Rapalas, spinners and streamers are usually the key for targeting browns. River flows are angler-friendly overall, although it's worth noting they are lower than usual this year because of the drought. The Big Wood River, in particular, could be tough because of extreme low water. I recommend releasing brown trout this time of year so they can spawn.
Panfish
Fall is an excellent time to chase panfish. In large reservoirs like C.J. Strike and Brownlee, they tend to school up in deeper water (30-50 feet) as the temperatures drop. Vertical jigging is the best wat to target these fish, although trolling with downriggers might also be productive. Strike remains far and away the best panfish destination in our region, as it provides both numbers and size on crappie, perch and bluegill alike. Brownlee remains in a down cycle for crappie, although big fish are always possible there. Lake Cascade is alarmingly low, but the Blue Heron boat launch remains usable and the perch are schooled up in 15 to 30 feet of water if you can get them to cooperate. Trolling with perch-colored cranks or jigging with twisty-tailed grubs are good tactics for Cascade jumbos.
Bass
Cooling temperatures serve as a dinner bell for bass—they know lean months are ahead, and start feeding accordingly. Having said that, my last couple bass trips have been decent, not dynamite. I picked up a few nice largemouth at Lake Lowell, and some decent smallmouth at Swan Falls Dam. Texas-rigged plastics were the ticket both times. Weeds are really bad this year because of the hot summer we had, so crankbaits and other retrieve lures can be difficult to manage. I predict we will hit a sweet spot here come early October where the weeds are down and the fish are still active. Tight lines!