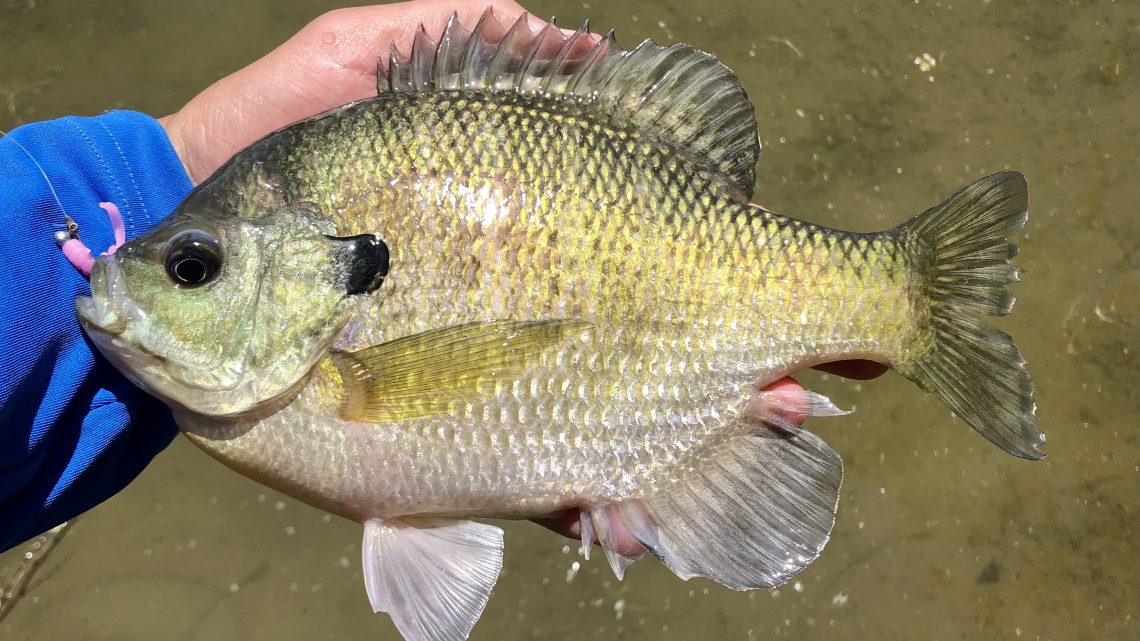 June is one of my favorite months for fishing in Idaho. Warmwater species like bass and bluegill are absolutely on fire, and there are some cool opportunities to chase rare finds like ocean-run Chinook salmon, too. As you plan your next trip, here are a few tips to keep in mind:
Bass
It's prime bass season across our region. Most fish have finished spawning and are aggressively feeding. Chase baits including crankbaits, spinnerbaits and swimbaits should draw aggressive strikes from largemouth and smallmouth alike. I like natural color patterns like bluegill, crayfish and shad (even though we don't have them in Idaho). In largemouth lakes, pitching weedless soft plastics and jigs into vegetative cover is almost always an effective way to catch fish. Natural colors like green and brown are my favorites. So far this season, I have had successful bass trips at Lake Lowell, Crane Falls Lake, Swan Falls Reservoir, local ponds and, most notably, famed Lake Walcott (out of a kayak!).
Panfish
I love chasing bluegill in June. After spawning, they like to hang out in the shallows, where they chase bugs and hide from predators amongst reeds and weed beds. For me, nothing beats a micro jig head tipped with a small soft plastic lure and, if needed, half a mealworm. Small nymph and dry fly patterns can also be deadly if you prefer to use a fly rod. Local ponds, Crane Falls Lake, Halverson Lake and C.J. Strike Reservoir are some of my favorite places to chase panfish—especially bluegill this time of year.
Chinook Salmon
Good news for salmon anglers: we are getting a season on the South Fork Salmon River in late June! Check out my latest column in the Idaho Statesman for all the details.
Check out a local fishing podcast
Looking for more fishing content that can help you plan your next trip? Check out the Southern Idaho Fishing Report, a new podcast designed to help anglers prepare for adventures and make educated decisions about their fishing plans.
The free podcast, hosted by Jeff Cullers, provides reports on weather, fish stocking and more. I'm a regular guest on the program, which features appearances from local fishing personalities and experts. Check it out at southernidahofishing.com.
A heads-up lighting solution
As anyone who fishes, hikes or camps can attest to, it pays to have your hands free for tying knots or carrying gear, especially in dark or low-light conditions. That's why a headlamp comes in handy, and I'm a big fan of Third Eye Headlamps. These battery-powered lamps are lightweight and waterproof, making them a perfect tool for fishing at night, or for dawn/dusk hikes to your favorite spots. They're also 100% recyclable and come with a lifetime warranty. Mine will be getting heavy use during an upcoming night fishing expedition. Check them out at www.thirdeyeheadlamps.com.
Tight lines, all!