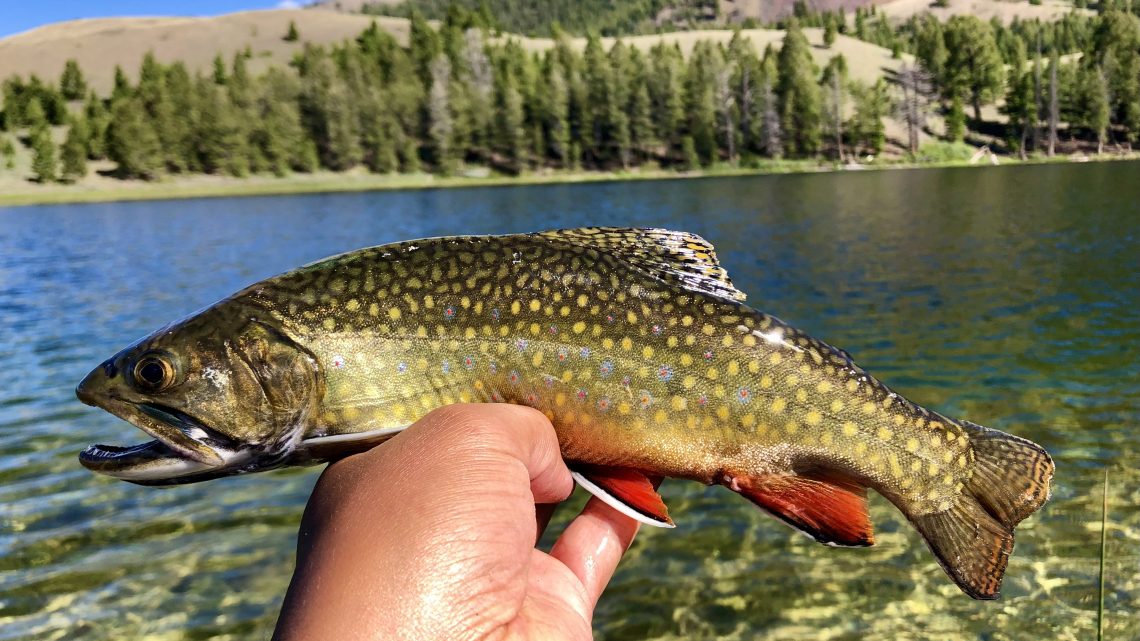 Well folks, it has been HOT. With all this record-setting, 100-degree nonsense, not all outdoor activities are fun, safe or accessible. But there are multiple ways to beat the heat while fishing. Read on for some July tips and destinations. And be sure to hydrate and come prepared for extra-warm conditions!
Alpine Lakes
July is a prime month for hiking into Idaho's beautiful mountain lakes. There are literally hundreds to explore—if you live in the Treasure Valley, the nearest options include the mountains above Cascade, McCall and Idaho City. For more adventure, explore the Sawtooths near Stanley. There are lots of things I like about alpine lakes. The scenery is second-to-none, and the mountains are a great place to spend a weekend camping in Idaho's natural beauty. Fishing tends to be pretty good, as the fish have a limited feeding window (many alpine lakes are covered in snow and ice for months each year). There is also a cool list of fish to catch, many of which aren't found at lower elevations. Cutthroat trout, brook trout, bull trout, golden trout and artic grayling are some of the top targets. I even caught a 38-inch tiger muskie—my first—out of a mountain lake this summer! For trout fishing, flies, spinners, spoons, Rapalas and bait are solid choices. The fish usually aren't too picky. If you don't have a fly rod, using a fly and bubble bobber rig is a great way to get in on the topwater action. I recommend packing in a float tube whenever possible. Shoreline access is often tricky at alpine lakes, so having a way to get in the water will provide a lot more options for exploring the lake and finding the best fishing spots.
Bass Fishing
One of the great things about bass is they don't mind the heat! I've been having great trips on both largemouth and smallmouth bass (although I'll admit, the bite is usually best early and late in the day, when it's just a tad cooler). In the Snake River, crayfish imitation crankbaits have been the ticket for catching smallmouth. I've also had solid largemouth trips at Paddock Reservoir, Ben Ross Reservoir and Crane Falls Lake. Spinnerbaits and soft plastics fished around weed lines, submerged trees and other prime cover have been my primary fish-catchers, along with occasional topwater action.
Other options
Panfish like crappie, bluegill and pumpkinseed are usually quite active in the summer months, and there are dozens lakes and reservoirs to try. Trout fishing in the rivers has been ok—flows are high, but not as high as usual because of low water conditions. I catch trout (and pikeminnow) in slower-moving stretches of the Payette River this time of year. And I haven't done much catfishing this summer, but the bite is there. Lots of cats are coming out of the Snake and Brownlee Reservoir, usually the result of bottom fishing with cut bait, worms or chicken livers. Tight lines!