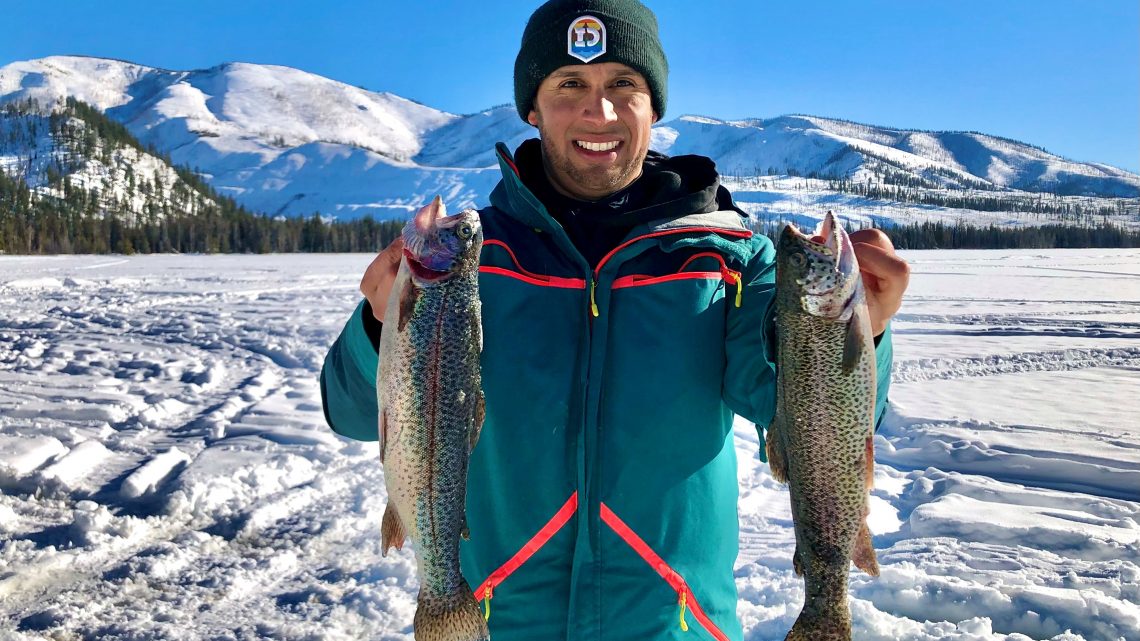 After a cold and early start to the ice fishing season, it has turned into a fairly mild winter. From the Treasure Valley, the only viable ice fisheries within driving distance are Magic Reservoir to the east and a quartet of lakes to north up the Highway 55 corridor. Those are the focus of this report. Mormon Reservoir, which fished well in December, is experiencing winter kill and isn't recommended the rest of this season. Meanwhile, Henry's Lake is closed until Memorial Day and Grasmere Reservoir, Oakley Reservoir, Salmon Falls Creek Reservoir and other fisheries to the east are already melting off. Here's a look at the remaining options:
Payette Lake: This deep lake near McCall only recently became safe for ice fishing. It is usually one of the last lakes to freeze over. The appeal of Payette is giant Mackinaw trout that can grow up to 40 inches long! They are found in deep water and can be difficult to track down without electronics. Kokanee salmon, rainbow trout and northern pikeminnow are fairly common at Payette, too, but it's the chance to wrestle a lake trout that draws most anglers. As of this writing, there are 6 to 8 inches of ice at the popular access points, although snowmobiles aren't recommended as ice thickness hasn't been verified beyond 300 yards from shore.
Lake Cascade. Cascade tends to fish better as the season wears on, making February a prime month to chase trophy jumbo perch. Cascade has plenty of ice for four wheelers and snowmobiles, but slush can be a problem. I recommend calling Tackle Tom's ahead of your trip for an update on the latest conditions. Tingler spoons, Rapala Slab Raps and small tungsten jigs tipped with maggots are some of the top lures for tempting a jumbo perch. Rainbow trout are common, too.
Warm Lake. Located 30 miles from Cascade, Warm Lake is home to rainbow trout, Kokanee, brook trout, bull trout and even a few Mackinaw. If you stay at North Shore Lodge, you can walk out onto the ice from your rustic cabin accommodations. We stayed there for my birthday weekend in late January and enjoyed a 30-fish day, catching rainbows, brookies and small Kokanee on small tungsten jigs tipped with wax worm.
Horsethief Reservoir. Steady catch rates of rainbow trout, along with an occasional Kokanee salmon, make Horsethief an ideal destination for kids, beginners and those who are fishing on foot. The lake is just a few minutes from Cascade, seven miles down Warm Lake Road. Small tungsten jigs tipped with a wax worm, mealworm or chunk of nightcrawler usually produce at least a handful of trout.
Tight lines!