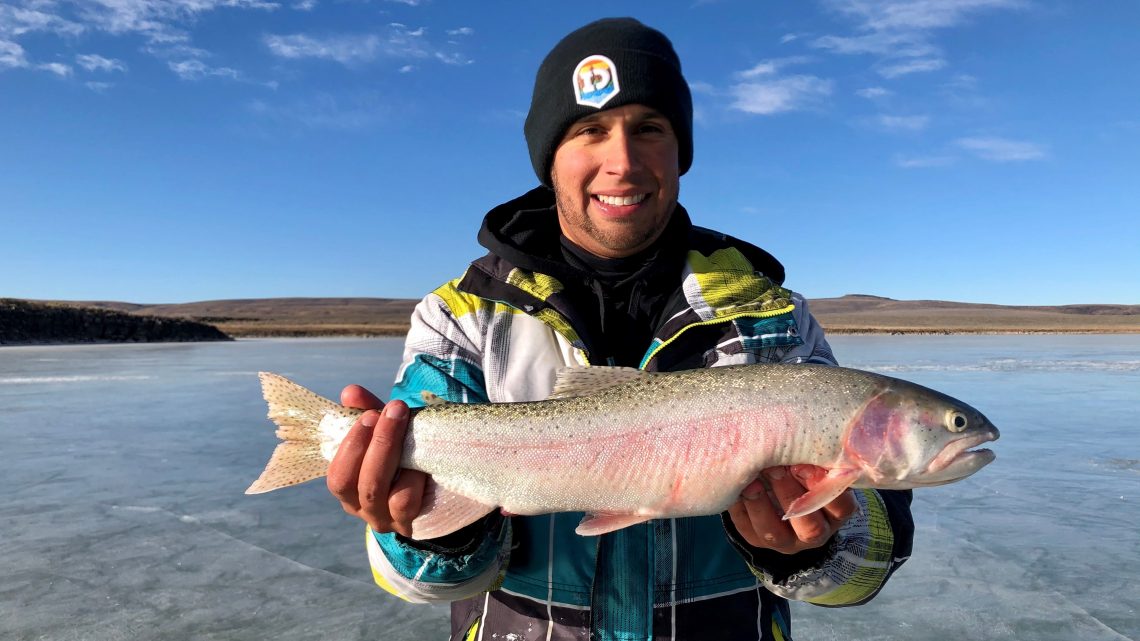 I recently had the good fortune of landing in the Idaho state record book. I was ice fishing at Grasmere on December 12 when I caught a 20-inch, 2.27-pound Lahontan cutthroat trout. It is an honor and a blessing to catch such a beautiful fish!
Lahontan cutthroat are very rare in Idaho—they are only found in a small handful of lakes, primarily in the desert mountains of Owyhee County. The Lahontan is Nevada's state fish, and they are known to grow to enormous sizes in places like world-famous Pyramid Lake. But in Idaho, my catch nearly doubled the previous state record.
The record has made local and national headlines, and I wrote a column about the experience for the Idaho Statesman.
I'd also like to congratulate Gatlynn Mayes, who caught a state record tiger trout—another rare Idaho species—through the ice on December 16. Check out the full list of Idaho's state record fish on the Idaho Fish & Game website. Tight lines!