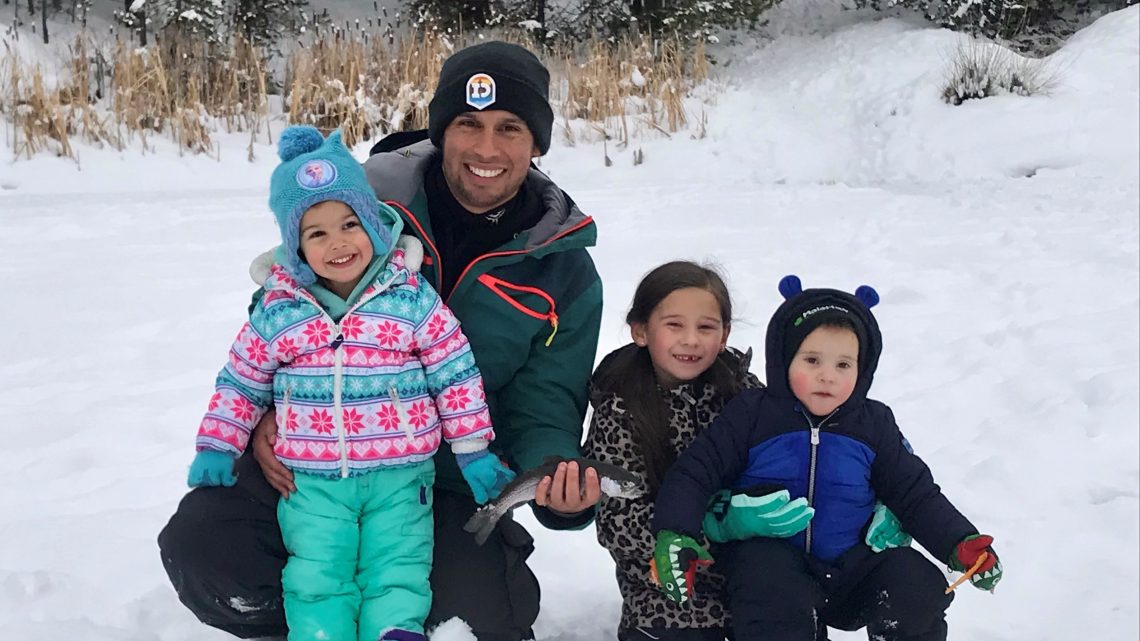 Hardwater fishing is in full swing! Ice fishing is a unique and awesome Idaho adventure that can lead to some memorable catches. As of this writing, the following lakes have safe ice across southwest Idaho:
Lake Cascade. Home to famed jumbo yellow perch, rainbow trout and usually a few surprises, Cascade is perhaps the most popular ice fishing destination in our region. It's also one of the most challenging—catch rates can be pretty slow, especially when hunting the elusive jumbo perch. Most of the best catch rates are found in deeper water around Sugarloaf Island. The lake currently has more than 10 inches of ice, making it safe for snowmobiles and ATVs.
Horsethief Reservoir. Just a few minutes down the road from Cascade, Horsethief is a smaller and more family-friendly lake. Steady catch rates of rainbow trout, along with an occasional Kokanee salmon or brown trout, make Horsethief an ideal destination for kids, beginners and those who are fishing on foot. Small tungsten jigs tipped with a wax worm, mealworm or chunk of nightcrawler usually produce at least a handful of trout.
Warm Lake. Located 30 miles from the town of Cascade, Warm Lake is a unique fishery that contains rainbow trout, Kokanee, brook trout, bull trout and even a few Mackinaw trout. The species variety is the main draw, and if you stay at North Shore Lodge, you can walk out onto the ice first thing in the morning. Warm Lake's remote location makes it difficult to pull off as a day trip, but the road is regularly plowed, so access is usually not an issue. Expect lots of snow!
Magic Reservoir. A reliable fishery for rainbow trout, perch and an occasional brown trout, Magic is one of the most popular lakes for ice anglers. Unfortunately, Magic is only accessible on the southern end because of low water this year. Catch rates around the dam have been decent, but the lake is under a lot of angler pressure because of the limited access. Perch fishing at Magic traditionally picks up later in the season, around February.
Mormon Reservoir. Mormon is smaller and less popular than Magic, but it can be a sneaky-good ice fishery for rainbow trout and perch during good water years. This year's fish class mostly consists of 12-to-15-inch rainbow trout, but there are a few big fish mixed in, along with some really nice perch. Small green jigs tipped with perch meat work best for targeting perch, while trout hit on the usual assortment of spoons and jigs tipped with worms or Power Bait.
Because ice formed earlier than normal across much of Idaho, some bonus lakes and reservoirs may freeze over this year. Should you decide to venture out and test new ice, remember to use the buddy system and drill test holes as you go. Four inches of clear ice is the recommended minimum for safe fishing. If you're interested in learning more, I recently added a few seats to my sold-out Ice Fishing 101 class on January 28.