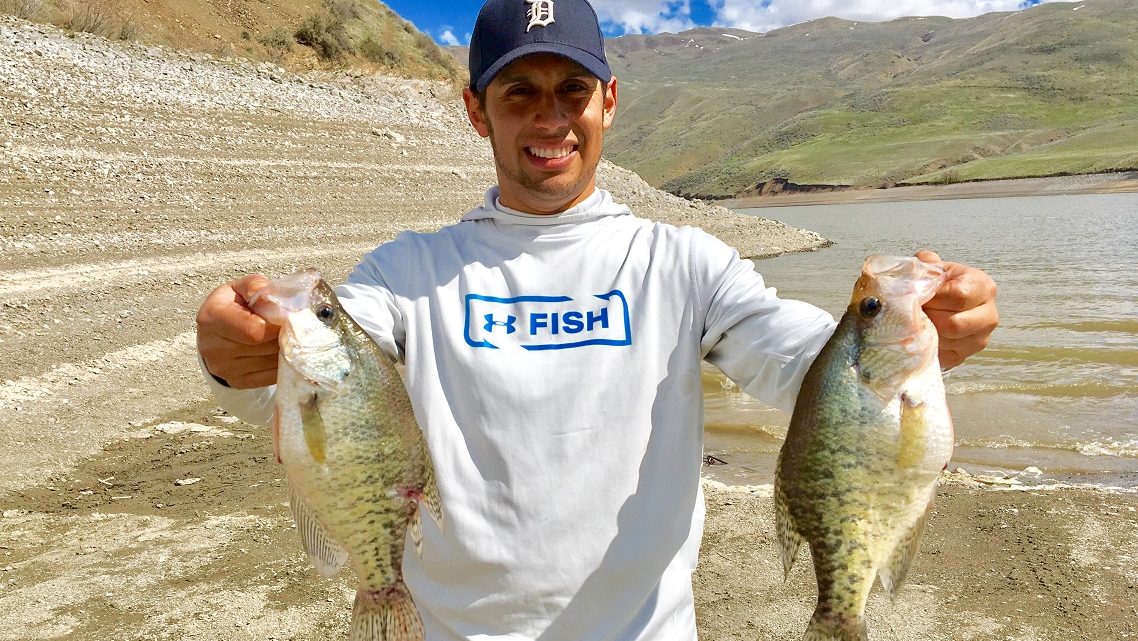 Prime fishing season is nearly upon us! Several area lakes are already turning on, and more will follow soon as temperatures stabilize. Read more about where the fish are biting in this week's fishing report. But first, a few notes on upcoming fishing events:
Brownlee Reservoir (Crappie, Catfish, Bass)
Brownlee is a prime spring destination because of its variety. Crappie are always a popular target—they are schooling up in 20 to 30 feet of water right now, and while the bite has yet to really heat up, you can usually catch a handful on panfish jigs tipped with crappie nibbles. Small crankbaits also work well. There is some size disparity this year, with lots of smaller fish mixed in with occasional 14-inch slabs. If bigger fish are more your style, a recent bass tournament produced lots of fish in the 3-pound class. Crankbaits and finesse jigs are the ticket. And anytime you visit Brownlee, catfish are an option. Channel cats and larger, stealthier flatheads will pick up cut bait, worms, shrimp, jigs and crankbaits fished near the bottom. Reeling up a big cat is a great way to break out of a spring fishing slump.
Lake Lowell (Bass)
Motorized boat season opens April 15 at Lowell, putting one of the most popular and convenient local bass fisheries back in the rotation. I'll be curious to see what conditions are like—after a couple of down seasons, Lowell appeared to be on the comeback last year. I saw lots of small bass, which is a great sign for successful spawning, and my partner and I closed the season with a 20-fish day in September. Water levels are sure to be high this spring, which means flipping soft plastics and jigs in the flooded trees or bumping crankbaits along rocky shorelines are good ways to locate fish. Be sure to observe the no-wake zones for nesting birds, and remember all bass are catch-and-release through July 1.
Anderson Ranch Reservoir (Kokanee, Chinook, Bass)
The ice is off at Anderson Ranch and anglers have been catching some nice stringers of Kokanee. Trolling in 20 to 40 feet of water is a good place to start this time of year, using wedding rings, squid jigs and flashy spoons tipped with corn or a salmon egg. As an added bonus, Anderson is home to landlocked Chinook salmon. The average size is about 18 inches, but I have seen some really big specimens over two feet long. Those would be fun on medium-weight Kokanee gear! There are also smallmouth bass in Anderson, although they might still be sluggish in the chilly spring runoff. When they do awake, target them with jigs, soft plastics and crankbaits along rocky shorelines or near submerged vegetation.