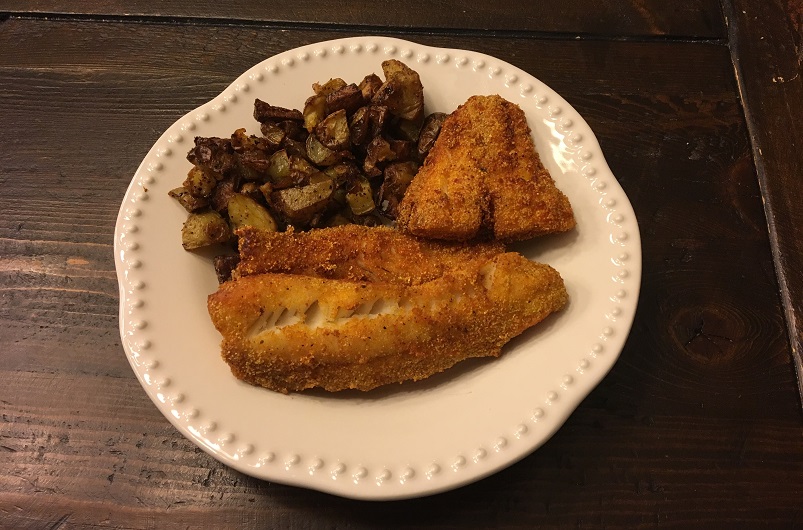 One thing I never want this column to be is a soap box. I'm here to give you some fun fishing insight, not to preach against the immoralities of killing fish. So, I'll start by pointing out that all licensed anglers are free to catch and keep their legal limit any time they go out, if they so choose.
Having said that, I do think there are some things we anglers can do to maintain and improve our fisheries—and enjoy plenty of delicious fish and chips along the way. Here are some suggestions for practicing selective harvest on the water:
Protect the Spawn: I like to release fish during the spawning season, especially pregnant females. Think of it as releasing thousands of eggs that eventually will turn into dozens of full-grown fish! Bass, catfish and most panfish spawn in the spring, while most trout species spawn in summer or fall. A little online research will teach you all you need to know about fish spawning behaviors—and usually some neat tricks for catching your target species, too!
Size Matters: Catching the big one is a thrill, but you don't always have to keep the big one. Big fish typically are pretty old, which means they don't always taste great. I like to leave monsters in the gene pool in hopes that they'll produce more whoppers down the line. To me, there's something noble about watching a lunker swim away after an epic battle and some photos. I prefer to keep fish in the 14-inch range—they taste great, they're easy to clean and they yield perfect, pan-sized fillets.
Self-Regulate: In Idaho, fish like perch, catfish, bluegill and crappie aren't protected by bag limits. Panfish live in big schools, so it's common to catch 50 or more on a good day of fishing. But instead of filling a cooler, I prefer to keep one stringer of fish—enough for a couple of good meals—and toss the rest back for the next guy. Or, better yet, for my next trip!
Wild Side: Many rivers and streams have mixed populations of stocked and wild trout. When possible, I like to release the wild fish and keep the stocked ones for the frying pan. It's pretty easy to tell the difference—wild fish are much more colorful with full, large fins. Stocked trout are usually sterile—they are put there for anglers to catch and keep—so feel free to bag your limit!
Keeping fish is a healthy, delicious and rewarding way to supplement your dinner menu. With a little selectivity, we can keep it that way for generations to come. Tight lines!