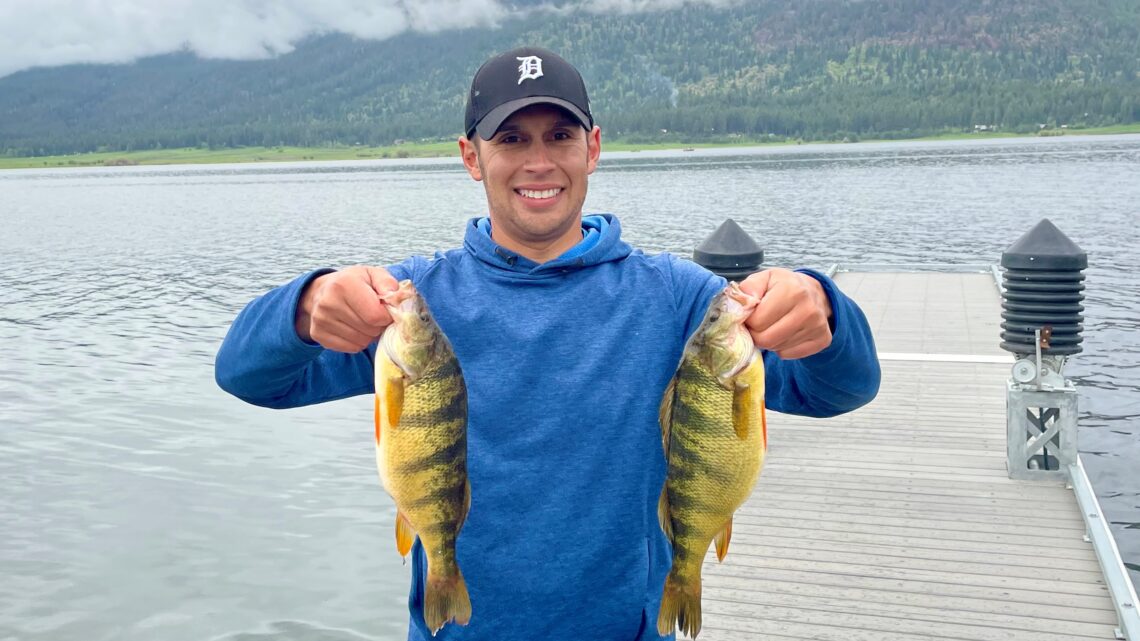 Spring fishing has arrived in full force! With warm temperatures and sunny skies, conditions are improving dramatically across southern Idaho, with quality fishing opportunities for largemouth and smallmouth bass, bluegill, crappie, perch, catfish, trout and more! The next handful of weeks will bring some of the best fishing of the year. As you plan your outdoors adventures, here are some ideas to get you started:
Local Ponds (Mixed Bag)
Often overlooked and underrated, local ponds provide fun, accessible fishing for a variety of species. Many ponds across the Treasure Valley are stocked with hatchery rainbow trout, but for me, the big draw is the opportunity to match wits with some of the biggest, oldest and smartest largemouth bass in the state. These giants often approach (or surpass) the magic 20-inch mark, and fish that big can be 15 or even 20 years old! They've seen it all, and they act like it, but if you can fool one, it's almost certain to be your biggest bass of the season. I ALWAYS practice catch and release on these urban giants, and finesse plastics, jigs and worm rigs are usually the top producers. Many ponds also hold good-sized bluegill, crappie and other panfish species, along with big carp and catfish. It's a great way to sneak in a couple quick hours after work, or to get your kids in on the action.
Lake Cascade (Perch)
The ice is (finally) off at Lake Cascade, and the open water fishing is off to a hot start. Anglers are catching nice perch on both jigging and trolling programs as the fish aggressively feed on minnows (primarily their own species!). Smallmouth bass fishing has also been very good (they, too, are gorging on newly hatched perch minnows), and while I haven't seen many trout show up yet, Cascade is always a good bet for a couple good-sized rainbows. One lucky angler even caught a big tiger muskie while perch fishing! Cascade is a big, challenging lake. If you need some help figuring it out, I highly recommend a guided trip with my friend Chris Weber, a fun guy who really knows his stuff!
C.J. Strike Reservoir (Mixed Bag)
Fears of a down year for crappie have quickly subsided, as water temps finally got the fish fired up and anglers have started catching nice slabs in large numbers. The fish can still be finicky at times, and being prepared to both jig and troll will give you the best chance of finding a consistent bite. But the schools are there, and they are back to biting more often than not. Expect to fish with a crowd, especially on weekends/in and around the Narrows. As always, C.J. Strike provides a multitude of fishing options. If you catch enough crappie for dinner (or prefer more solitude), try running up the Snake River Arm to target bass or sturgeon. Trolling for trout by the dam is usually a reliable option, too.
River Update
The Boise River remains blown out and unfishable for the foreseeable future…the Snake River continues to fish well for smallmouth bass and channel catfish. I love fishing crankbaits along rocky shorelines this time of year. Soft plastic crayfish, jigs and small swimbaits usually produce as well…fishing on the Owyhee River has been hit-or-miss for brown trout, but should improve now that flows have stabilized. Small midge patterns, terrestrials, streamer patterns, Rapalas, spinners and swimbaits are all solid options for tempting a nice trout. Tight lines!