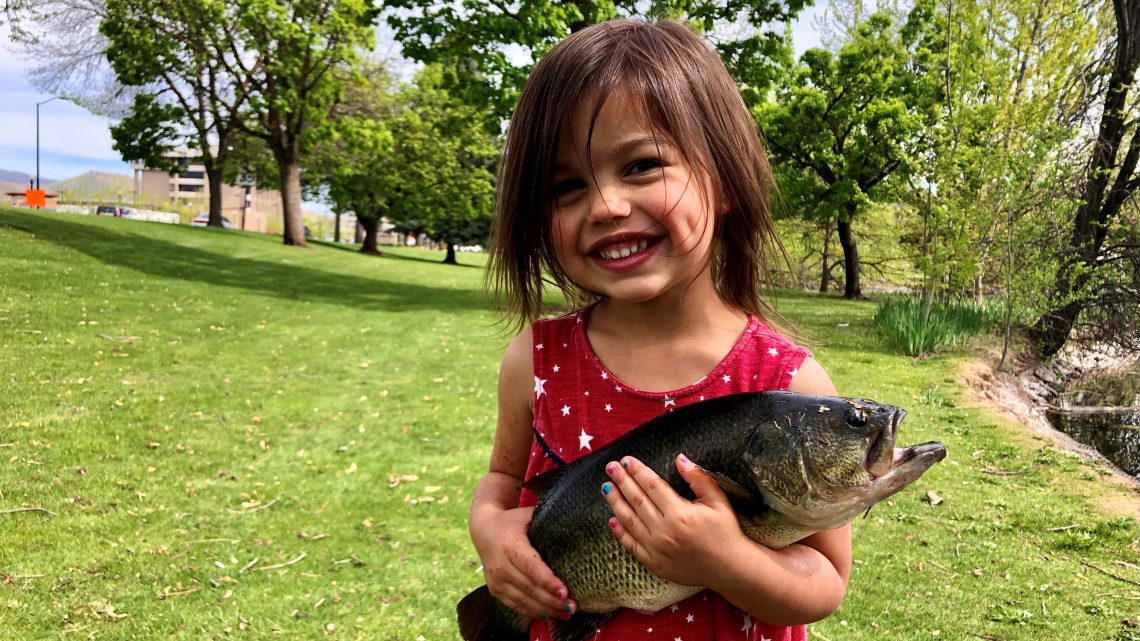 Late spring fishing is excellent across our region. It is peak season for many ponds, lakes and reservoirs, which should be the focus for anglers when spring runoff makes our local rivers muddy, fast and unpredictable. Here are a few ideas to help you plan your next Idaho fishing adventure:
Hit a Local Pond
As I recently wrote about in the Idaho Statesman, local ponds are fun, convenient places to fish, especially if you're bringing kids. Idaho Fish & Game lists 24 ponds in the Southwest Region as Family Fishing Waters. For kids, I recommend ponds within city parks (Simplot, Kleiner, Settlers and McDevitt, to name a few), which provide easy access, multiple species to fish for and the added bonus of nearby playground equipment. For more serious anglers, places like Sawyer's Pond and Wilson Springs provide room to explore in a rural setting—and they are home to some lunker fish. The primary catches in most ponds are largemouth bass, bluegill and stocked rainbow trout. Some also hold catfish, crappie and carp. I find most ponds are best in spring, before the weeds get out of control. Now is the perfect time, with plenty of stocked trout swimming around and warmwater species actively on the hunt. Go get them!
Slappin' the Bass
Bass season is in full swing. In addition to catching a few nice pond fish with my daughter, Quinn, I have made two trips to nearby Lake Lowell and one to legendary Lake Walcott near Burley. Lowell has been solid, with my boat averaging 3 to 4 fish per hour. We've caught fish flipping plastic worms and creature baits in the trees and buzzing spinnerbaits over the smartweed mats, and we've even had a few fish on topwater frogs and poppers. You have to work at it, and it's rare to catch a bass over 3 pounds, but Lowell is unbeatable for convenience and it remains a fun fishery. Walcott, on the other hand, was an unbelievable trip—one I highly recommend if you like catching smallmouth. I fished it out of a kayak with a couple of friends, an adventure I'll document in an upcoming column. Long story short, we caught five smallies over four pounds, including multiple personal-best fish. Minnow patterns, mainly crankbaits and swimbaits, were the ticket for us on these giant smallmouths. Tie good knots!
Catch a Catfish
Catfishing has been sneaky good on the Snake River, and it should continue to improve as the weather warms up. For my money, fresh cut bait (I prefer pikeminnow) on a slip sinker/circle hook rig is the best way to go, but I've also caught catfish on worms, bacon, crankbaits and Ned Rig jigs. Catfish are also found in Brownlee Reservoir, C.J. Strike and many local ponds. To get the inside scoop on catching a big cat, check out my next class, Catfish are Jumping, on June 17. Tight lines!