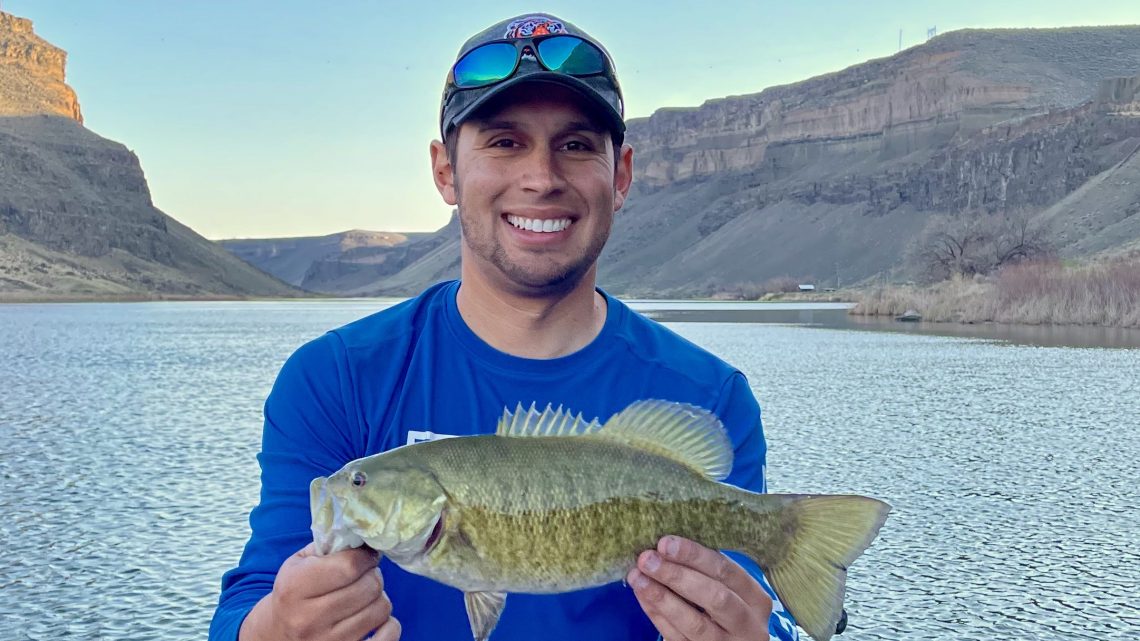 Spring fishing hits its full stride in April, making it a great month to chase largemouth and smallmouth bass, crappie, Kokanee salmon and more. As water temperatures warm and river conditions change, here are some pointers and ideas to keep in mind while you plan your next fishing trip.
Bass Season is Here!
As water temperatures warm up across southern Idaho, bass fishing is picking up steam. Smallmouth bass are a dominant species in the Snake River and its reservoirs, while largemouth bass are common in local lakes and ponds. Spring is an exciting time, as bass are on the hunt following a winter of relative inactivity. The fish are also getting ready to spawn, so practicing catch-and-release is recommended (and, in many cases, required). One of the Treasure Valley's most popular bass fisheries is Lake Lowell, which opens to motorized boat traffic on April 15. Bass are also starting to bite at C.J. Strike and Swan Falls Reservoirs as well as countless ponds throughout the Treasure Valley. My favorite techniques for early-season bass include flipping finesse lures like plastic worms, small jigs and swimbaits along shoreline cover and slowly retrieving a crayfish-colored crankbait along rocky structure.
Rivers on the Rise
With spring runoff hitting our waterways, local rivers are on the rise. As of this writing, fishing for trout on the Boise River and bass/catfish on the Snake is still pretty good. But as the water continues to rise, flows will speed up and the water will get muddy, which will put a dent in the fishing for a while. Once that happens, I focus my spring efforts on lakes and reservoirs, primarily targeting bass, bluegill and crappie. It's also a good time of year to troll for trout and Kokanee salmon at Lucky Peak, Arrowrock and Anderson Ranch reservoirs. Use pop gear trailed by hoochies or wedding rings tipped with white shoepeg corn.
Have a Crappie Day
Spring is an excellent time to catch crappie in Idaho. The most productive fisheries are C.J. Strike and Brownlee reservoirs on the Snake River. C.J. Strike has been fishing really well for crappie in the 10-to-12-inch range for some time now. Look for schools in 15 to 40 feet of water and target them with vertical panfish jigs. Black, red, white, yellow and silver have been productive colors, and I like to tip my jigs with a Power Bait crappie nibble. Brownlee hasn't been as productive, numbers wise, but people are catching fish and it's usually a better bet for large crappie over 14 inches. I also see more variety at Brownlee in terms of tactics, with crappie taking crankbaits, Rapalas, rattle traps and Ned Rigs in addition to traditional panfish jigs.
Tight lines!