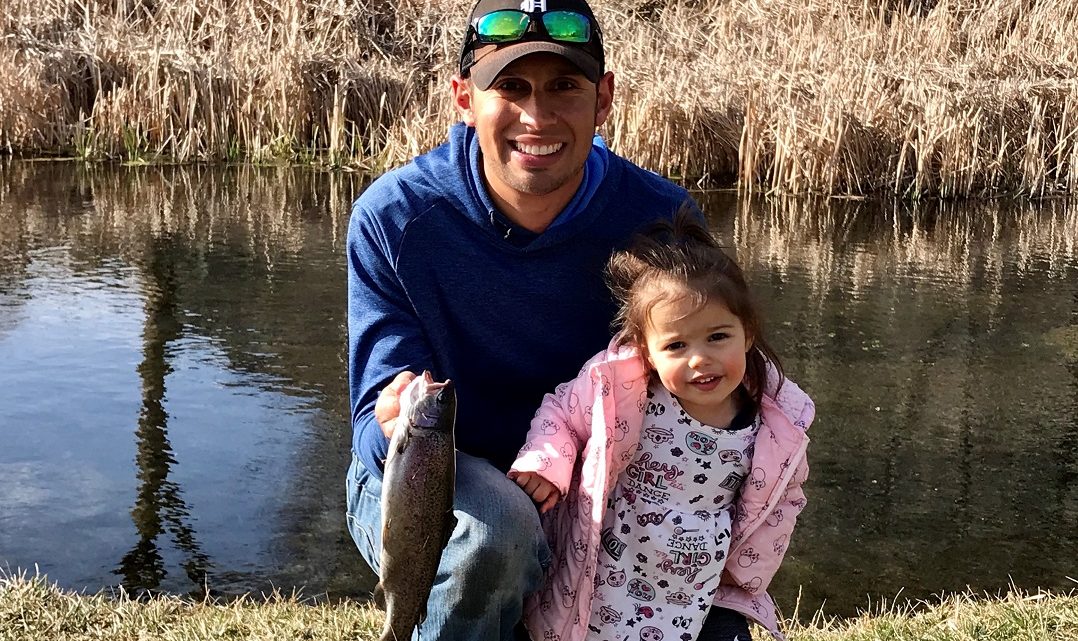 March is a great time to go fishing in Idaho. Ice fishing season is wrapping up, but our region is teeming with opportunities to catch trout, crappie, catfish, Kokanee salmon and more! Here are a few places to check out this spring:
Hagerman Hatchery Area (Trout)
The Hagerman Valley makes a great day trip, and it is loaded with quality fishing spots. The state hatchery area off Highway 30 is an awesome place to start. Riley Creek, Riley Pond and the Oster Lakes are generously stocked with trout, and anglers might also bump into bass, bluegill and even sturgeon. Pan-sized rainbows are the most common catch, but there are some big fish, too. Spinners, spoons, crankbaits and flies are the best lures to tempt a trout, and bait is also popular with bank anglers. Try worms, corn, marshmallows, shrimp or Power Bait fished under a bobber or on a slip sinker rig. With easy bank access and good catch rates, the hatchery area is kid-friendly—and if the trout don't cooperate, the little ones can watch and feed tiger muskies, sturgeon and huge trout swimming in the viewing area next to the main parking lot. The viewing area also details which waters are available—many opened March 1, but the Anderson Ponds remain closed until July 1. Anglers can also explore the nearby Snake River, which offers good fishing for trout, sturgeon, bass and more.
Brownlee Reservoir (Crappie, Catfish)
If you're not opposed to a chilly boat ride, early spring is one of my favorite times to fish Brownlee Reservoir on the Idaho-Oregon border. Schools of crappie will be gathering near rocky outcroppings and coves. If they are in the biting mood, you can fill a stringer using small jigs tipped with crappie nibbles. Fish can be found in anywhere from 10 to 40 feet of water—use a fish finder to locate the schools. Trolling with small crankbaits is another option for crappie. Prime bass season is still a few months out, but you might pick up a few fish by slowly dragging jigs and drop shots in 15 to 20 feet of water. And don't overlook catfish—Brownlee is home to some monster channel cats and flatheads, and they can be caught year-round on fresh cut bait, jigs and deep-diving crankbaits.
Anderson Ranch Reservoir (Kokanee)
As of this writing, boat launches are ice-free at Anderson Ranch, and anglers are already enjoying some decent trolling action for Kokanee salmon. Flashers trailed by white and pink hoochie jigs or wedding rings tipped with shoepeg corn are the way to go. Kokanee typically run shallower in cold water, so I'd start looking for fish in 10 to 20 feet. Rainbow trout and landlocked Chinook salmon are common bycatch for Kokanee anglers. Try trolling a larger, flashy lure just underneath the Kokanee schools to target Chinook, which average about 20 inches but can grow much larger. Anderson Ranch is also a quality smallmouth fishery, but I wouldn't expect bass to be very active yet.