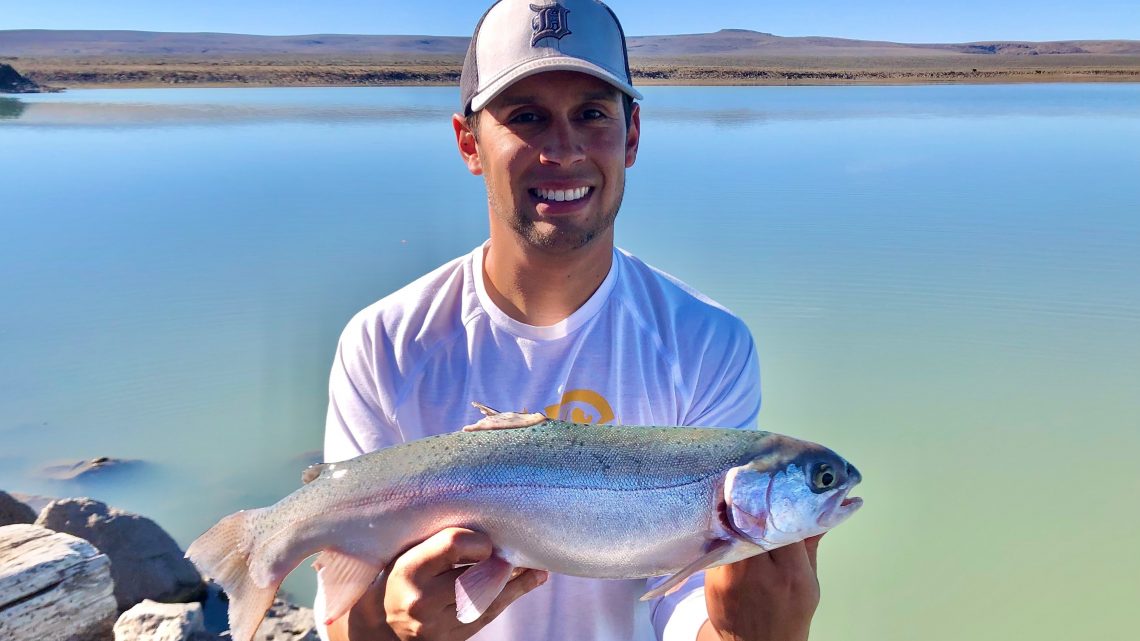 Usually, November is a transition month across most of Idaho, with anglers getting ready for winter and ice fishing conditions. But with mild weather persisting this fall, our fisheries remain wide open for bank and boat anglers alike. Here are a few ideas for taking advantage of the extended fall season as you plan your trips this month:
Trout
Fall trout fishing has been outstanding. Flows are angler-friendly on the Boise, Payette and Owyhee Rivers. I recommend flinging spinners and Rapalas, drifting bait or fly-fishing with nymph and streamer patterns. If you catch a big brown trout, I recommend releasing it, as fall is their spawning season. For the trolling crowd, the rainbows have been plentiful and healthy at C.J. Strike Reservoir. I usually catch a few on ultralight gear when I jig for crappie and C.J., too. Other reservoir options include Arrowrock, Lucky Peak and Horsethief, which can be equally effective fishing with bait from shore or trolling spinners and pop gear from a boat. Trout will remain active throughout the winter months—including under the ice—so bundle up and get after them!
Sturgeon
As the Snake River cools, mighty white sturgeon will increase their activity level. Late fall through early spring is the best time to enjoy a multi-fish day—as long as your arms and back are up to the challenge! Anglers targeting sturgeon need to come prepared. Heavy rods and high-capacity reels loaded with 80 to 100-pound line are the standard. Using heavy weights to anchor your bait to the river bottom is the go-to setup. Baits of choice include squid, herring, crappie, and sucker, fished on a barbless circle hook. There are tons of good holes along the river, from Twin Falls to Hells Canyon. Be sure to follow the rules when fishing for this protected species—proper gear is required, sturgeon are catch-and-release only, and fish may not be removed from the water.
Steelhead
Fall steelhead season continues on the Snake, Salmon and Clearwater rivers—and Fish & Game is scheduled to release a batch into the Boise River on Nov. 18. Steelhead fishing is often hard work, with anglers spending a full day on the river for the chance to hook a fish or two, usually casting plugs and streamers or drifting jigs and bait. For recent fish counts, fishing tips and harvest rules, visit www.idfg.idaho.gov. Note that the steelhead rules are different on the Boise River—barbless hooks are not required, all fish are legal keepers and the daily limit is two fish per angler (it is one pretty much everywhere else).
Panfish
Fall is one of my favorite times of year to fish for crappie and perch. The fish are schooled up tight and (usually) eager to eat. The fact that it's nice out and the boat ramps are ice-free makes it even more enjoyable. Top panfish options include Brownlee Reservoir (crappie), Lake Cascade (perch) and old reliable C.J. Strike (both species, plus bluegill). My go-to strategy is vertical jigging with small lures tipped with crappie nibbles, a chunk of worm or a small piece of cut bait. Trolling with crankbaits can also be effective, although downriggers are usually needed this time of year, as the fish move to deeper water. Tight lines!