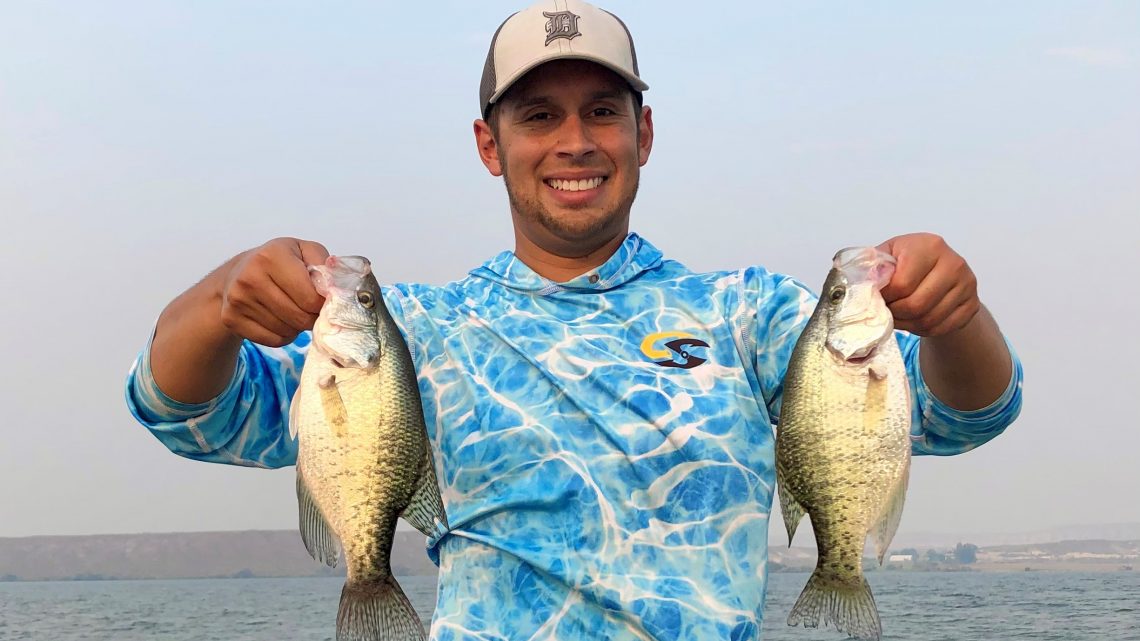 Fishing and the weather remain hot across the Treasure Valley as we march toward fall. An unfortunate side effect of the heat and extended drought is low water in several regional fisheries—a topic I'll explore in an upcoming column. But in lakes, rivers and reservoirs that are holding water, fishing has been quite good for crappie, bass, catfish and a number of other species. As you plan your August fishing trips, here are some pointers to keep in mind:
Have a Crappie Day
Crappie fishing has been dynamite in recent weeks. My buddy Caleb and I caught 40 in short order at Owyhee Reservoir, and we likely could have caught 100 (once we had enough for dinner, we focused on bass). I've also enjoyed two very productive trips at C.J. Strike, where this year's crop of fish is loaded with 12-to-14-inch slabs. There are two basic strategies for catching crappie: vertical jigging in deeper water (20-40 feet), or casting/trolling with crankbaits in shallower water (8-15 feet). Both have been productive for me, with crappie-colored Ned Rigs and perch-colored Rapalas carrying the day. Crappie are one of the best-tasting fish around, so my family has enjoyed some excellent, home-caught meals!
Bass
The bass bite remains very productive through these dog days of summer. Recent trips to Owyhee Reservoir, Lake Lowell and my favorite small float tube lake have produced good catch rates, mostly on soft plastic baits fished around weed lines, boulder fields, steep drop-offs and other rocky cover. The Zoom trick worm, the Strike King rage craw and the Ned Rig TRD worm have been some of my top fish-catchers, with a few fish grabbing crankbaits, spinnerbaits and jigs as well. Fish early or late in the day to avoid the heat—that is often when the action is best, too.
Catfish
August might be the best month of the year for catching catfish, which thrive in warm water. I am seeing spectacular catch rates in the Snake River as well as off the dams at Lake Lowell, with most anglers using worms, cut bait or chicken livers on the bottom. I had success catching big channel cats while exploring some new water on the Weiser River a couple weeks ago. Their violent, head-shaking fights are a thrill, and smaller specimens (2-4 pounds) make for good eating. Tight lines!